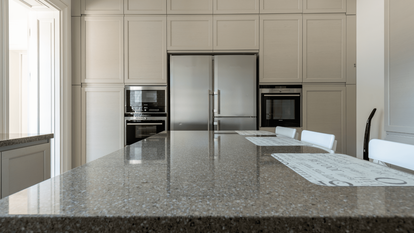 Granite kitchen and bathroom counters
Granite is a 100% natural stone that is extracted from quarries around the world. Well suited to today's kitchen. Very durable, non-porous and heat-resistant, granite is ideal for kitchen countertops and bathroom countertops.
The benefits of a laminate countertop for your kitchen and bathroom
Laminate countertops are the most affordable on the market. There are two types of laminate counter; the counter with a square finish or a molded finish with or without a backsplash. Laminate is available in a wide variety of colors and matte and semi-gloss finishes.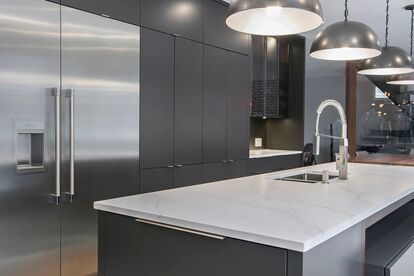 The advantages of a quartz countertop for your kitchen or bathroom.
Quartz countertop is the most used in kitchens today. Quartz has a sophisticated and elegant appearance. It is offered in a multitude of choices of colors and finishes that harmonize perfectly with all styles of cabinets. Quartz is an ideal material for those looking for a design and trendy decor.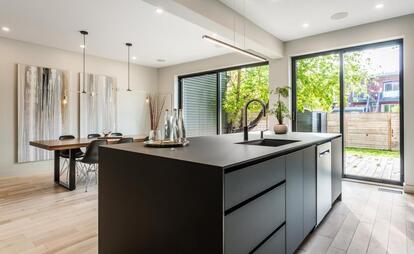 Porcelain kitchen and bathroom counters
The porcelain countertop is distinguished by its ultra-thin appearance, which guarantees a light and very trendy look. Porcelain countertops are said to be the product of the future and given its incredible benefits, it may very well be found more and more in our homes over the next few years.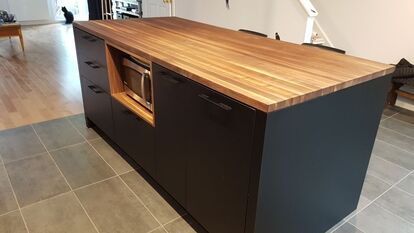 Butcher blocks: durable solid wood kitchen counters.
Made of solid wood, the butcher block - or "Butcher block" - adds a warm touch to any concept. We offer butcher blocks according to your specifications, sizes and thicknesses.