Your custom kitchen cabinet manufacturer!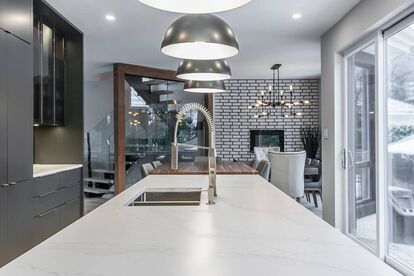 YOUR KITCHEN ON THE NORTH SHORE OF MONTREAL
Agly Cabinets specializes in the design, manufacture and installation of kitchen cabinets, bathroom vanities, counters and all custom storage.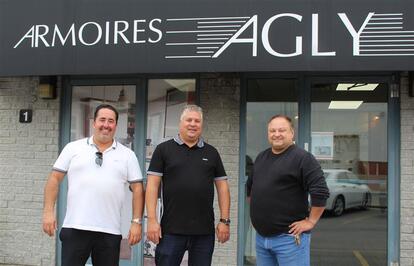 Founded in 1992, Armoires Agly has acquired an enviable reputation in the creation of kitchen cabinets and bathroom vanities. Our company stands out for the quality of its materials, furniture, cabinets and counters.
Made entirely of Quebec products, Agly Cabinets have a reputation for offering quality products at more than competitive prices. Our large production capacity allows us to offer very short manufacturing, delivery and installation times. The quality and reliability of our products make Agly Cabinets a smart choice!
Our team of kitchen designers all have general training in interior design and specialize in kitchen and bathroom layouts. You will appreciate them for their great experience, their creative and professional personality focused on your needs.
The expertise and meticulousness of our cabinetmakers counts a lot in the quality of the finish on our cabinets. We rely on the continuous training of our employees and on the acquisition of state-of-the-art equipment to ensure this. Also, all the materials offered and selected in the manufacture of your kitchen cabinets, bathroom vanities and all our storage furniture are the best in the industry. All our materials are tested beforehand in the factory and we guarantee their durability.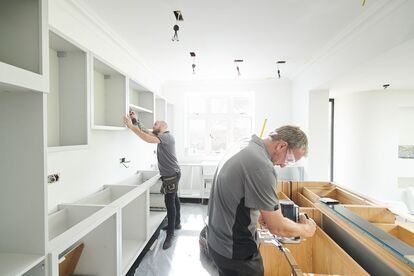 Our factory has state-of-the-art equipment, which allows us to offer precision work and superior quality. Our large production capacity allows us to offer all our customers the best delivery times and thus meet the agreed deadlines.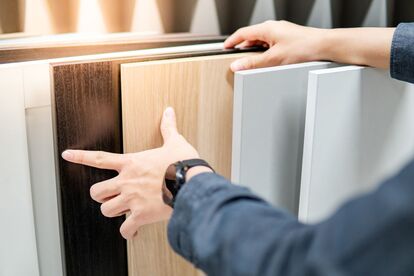 We custom manufacture kitchen cabinets, bathroom vanities and storage furniture according to the type of materials and countertop that suits you. Our kitchen designers will be able to advise you on the different types of materials, finishes, colors, accessories and layouts in order to maximize your space by creating furniture for you that will fit perfectly into your decor.