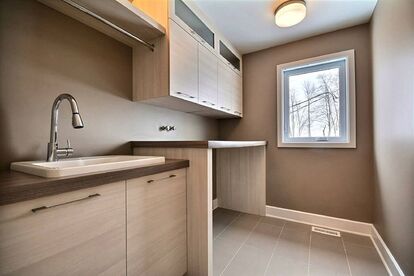 Melamine for your laundry room cabinets
The choice of materials in a laundry room must be adapted to everyday household tasks. Folding clothes, storing laundry baskets and everything necessary for the maintenance of clothes, all these tasks are thought of when designing your laundry room.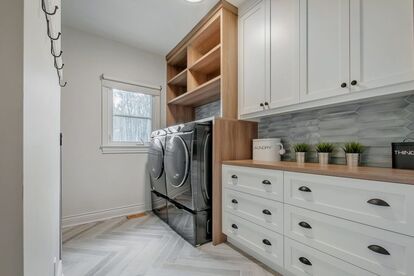 Polyester cabinets for a modern laundry room
The 5-piece polyester cabinet doors are composed of a melamine center, then surrounded by an MDF frame, itself covered with a laminated decorative paper (polyester). From its classic style, there is a wide choice of colors and finishes.